We have a black buck rabbit (Jack) awaiting a new experienced home. He doesn't much like people and certainly not our hands going into his cage.
He was found on the road in Spalding a long time ago and has been with us since but I am allergic to rabbits and have to wear a dust mask with them and would love someone else to have him who could get him friendly. I would say he is NOT suitable as a child's pet.
We also have a (2 year old approx) white buck rabbit awaiting a home. (Sparky) He was born here, his family went to new homes but he was left behind and has been here since. He isn't getting handled as much as he should do, due to my asthma.
Contact us for more details.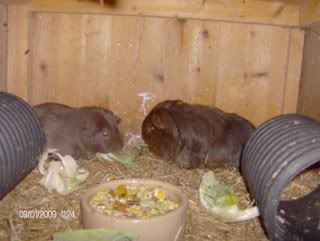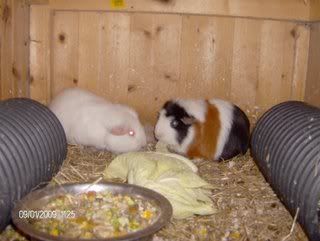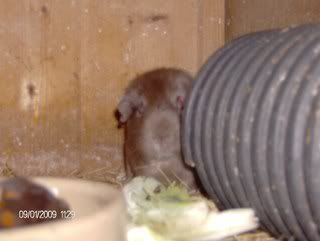 All our cavies are in same sex pairs, even the males. We have found that there is
ALWAYS
a compatible friend for company and if the animals are introduced correctly, there is no need for unnecessary neutering (which is a
major
operation in a guinea pig when you compare it to neutering a dog and the anaesthetic risk is high too). We usually pair an older boar with a baby boar and there seem to be no squabbles even when the baby reaches adolescence as he will assume that the other is "boss"
The ONLY guinea pigs we ever had a problem pairing up were some satins that we rescued from a breeder who was giving them up, a long time ago (of which almost all had
osteodystrophy
) Even the female satins had attitude problems and were the worst guinea pigs we have ever rescued regarding health & temperament which was such a shame as they looked stunning.
Some of our ladies are in pairs or trio's.
Most cavies we have in our care at present are elderly and have been gifted to us to care for for life. Some are for rehoming though so if interested, please let us know.