As I felt unwell this morning, Hubby went out to make a start on making the bantam pen a more permanent fixture (as Newton likes to hop over at the moment)
I was in the house with Clo who's also not well. She had come down in the night crying with a headache but had some Calprofen and settled on the chair with her Fifi blanket and nodded off again.
She still wasn't well and later went up to the toilet and vomited blood on the floor so I immediately went into panic mode and told mark to get her to hospital and I've not heard anything since.
I'm worried sick and can't think straight. I'm doped up on my medicines so I can't drive the minibus full of kids down to Kings Lynn.

Mini has been helping out with the chooks, cuddling her white ladies and egg collecting.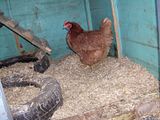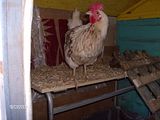 Olive on the mezzanine ;-)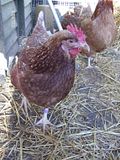 Gladys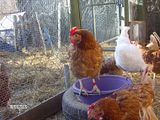 Madge



Mini & Petal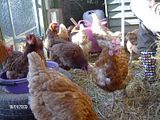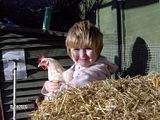 Mini & Nora (above)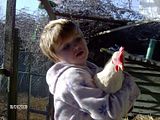 Mini with Nelly & Olive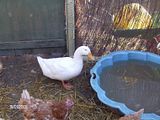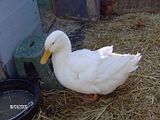 On a brighter note, the hens laid 7 eggs today



PS....and Chloe & Mark got home around 5.30 pm, none the worse for wear. Bad viral infection that I think was passed from Mini ( They all share their bugs) They think she ruptured a blood vessel in her throat or something but there seemed an awful lot of blood.
Chloe's just going to rest until she's strong enough to send the virus away.