Mini was poorly with a head cold so stayed home from school...however her Calprofen ibuprofen worked a treat and amazingly she was well enough to help with the hens.
Here are a few pictures taken during the course of the afternoon.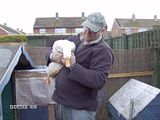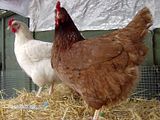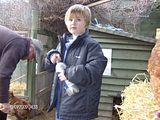 The bottom 2 pictures are of a future chicken expert. Mini is only just 7 but already somewhat of a know-all when it comes to hens and she is so observant and notices the slightest difference amongst them. I imagine her in the future either as a breeder or show judge or some kind of poultry expert. The fad has just never won off with her and she will always do ANY job, no matter how grotty. Our extra special little girl, Mini xxx
The hens have laid 6 eggs so far today.