They have all provisionally been rehomed, in fact 11 have already gone to their lovely new homes today including "Fugly Hen" who was the ugliest hen I've EVER seen and she has gone to live with our good friend, Eirlys along with 4 of her sisters.
6 went to another lady and someone else is taking 4 at the weekend. We're keeping 4 big dark brown ladies ourself for our own egg production.
Here are a close up of "Fugly"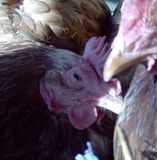 Fugly (above)



Just arrived (one of the crates)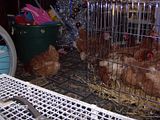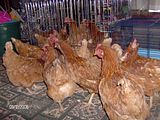 The ladies all descended on our lounge temporarily while we checked them over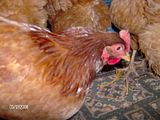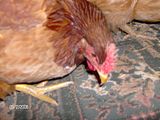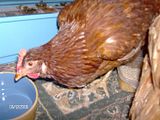 Hazel looking for MORE water after their 3rd bowl full



posing in the sun today



helping with mucking out



sunbathing on a straw bale just before going off to their new homes