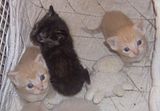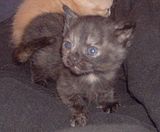 Click to enlarge photographs.
Will be ready 19th November. Frontlined, Wormed and Microchipped with lifelong ID on the petlog database.
Will be litter trained as best as possible.
£15 donation for each one (to cover treatments/microchip) and to ensure good homes.
Will help raise funding for RoSAH Rescue poultry crate fund to enable us to rescue more ex battery hens.